An exciting opportunity exists to join our Commercial and Property Team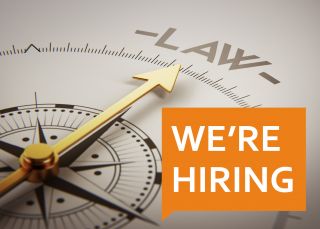 Crown Law is seeking a temporary Special Counsel to join our Commercial and Property Team for seven months with the possibility of extension.
Special Counsel, Angela Murphy is undertaking a secondment with the Department of State Development, Infrastructure, Local Government and Planning and we are seeking a skilled adviser to cover the position in Angela's absence.
As a member of the Commercial and Property Team you will be involved in significant high-profile projects and initiatives across Queensland.
We spent five minutes with Angela to learn more about her and the Special Counsel position.
Hi Angela! Congratulations on your upcoming secondment at the Department of State Development, Infrastructure, Local Government and Planning. Firstly, can you share what you enjoy most about being a government lawyer?
I enjoy the interesting and varied work.
Which legal matters have you most enjoyed working on?
I have always enjoyed project work and it is great to be involved with the delivery of projects that will benefit the community into the future.
What attracted you to study law initially?
I was ambivalent at first so hedged my bets with a double degree but luckily I enjoyed the study of law and didn't look back.
What was you background before coming to Crown Law?
I have worked at Crown Law for six years and, prior to that, worked in large corporate firms including Allens for twelve years. I was also lucky enough to spend a few years overseas in London and the Channel Islands.
You're going on secondment to be the Acting Director in the Legal Services Unit for Economic Development Queensland for six months soon. What are you looking forward to about that opportunity?
I am looking forward to gaining a new perspective working directly with the client and to be close to the action on a number of projects.
If I wasn't a lawyer, I think I'd be:
Having renovated a few properties, I think I could make a job of flipping houses.
Outside of work I enjoy…
I love spending time with my family and trying to keep up with the pace set by my two sons.
Thank you Angela.
More information on this exciting opportunity and how to apply is available at https://smartjobs.govnet.qld.gov.au/jobtools/jncustomsearch.viewFullSingle?in_organid=15033&in_jnCounter=222477096