2017 Crown Law Conference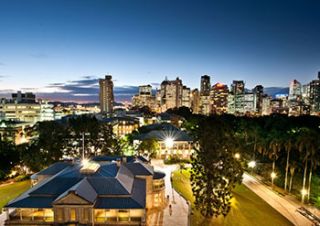 The 2017 conference was held on Thursday 3 August 2017 at QUT's Room Three Sixty. Clients attended from 20 agencies across government.
Seven topics were presented by 13 presenters over four sessions.
Acting in the public interest – A touchstone for government lawyers: Patrina Clohessy and Amanda Meisenhelter
Dangerous Prisoners (Sexual Offenders) Act 2003: Andrew McCabe and Renee Berry
Conduct of proceedings before QCAT: Paula Freeleagus and Timea Havas
Government liability for native title compensation: Simon Grant and Marita Stinton
The new Planning Act 2016: Glenn Wilshier and Annette Mackenzie
Commercial negotiations in property matters: Angela Murphy
Indemnities and legal assistance for government legal officers: Tony Keyes and Joseph Kapeleris.
The conference was praised by attendees for the wide variety of topics relevant to government lawyers and the excellence of the speakers. Some comments:
All round great seminar. Look forward to the next. Michelle Katsande, Senior Legal Officer, Legal Services, QFES.
Excellent value. Interesting, stimulating and diverse topics. Sam Rega, Senior Lawyer, Corporate Services, QH.
Crown Law legal officer very approachable during recess/lunch. Great day. Could Crown Law seek CPD accreditation from BAR association? Patricia Cabaniuk, Senior Right to Information and Privacy Officer, Legal Services, DHPW.
Very good and professional seminar. Great value for money and very relevant to my work. Jane Learmonth, Acting Director Corporate Governance, DTMR.
Another excellent conference. Nathanial Harris, Investigations Officer, Resolution, Queensland Treasury.