Cape York lands returned to traditional owners after 22 years of negotiations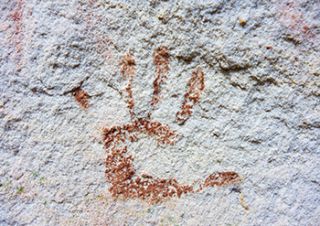 More than 54,000 hectares of land north-west of Cooktown was returned to its traditional Aboriginal owners at a ceremony in Hopevale on Wednesday 6 April 2016.
Acting Assistant Crown Solicitor, Katie Stride from Crown Law's Native Title and Resources team attended the ceremony where the title deeds were handed over by the Minister for Aboriginal and Torres Strait Islander Partnerships, Curtis Pitt to the Binthii, Balnaggarr, Nhirrbanh, Wundall and Wunuurr People.
The transfer of title comes after more than two decades of negotiations between the Balkanu Cape York Development Corporation on behalf of the traditional owners and the Queensland Government.
Crown Law has been involved the negotiations on behalf of the State of Queensland since early 2015. Katie Stride and Robyn Hill have worked together with the client and lawyers from Balkanu and Cape York Land Council to negotiate and draft an Indigenous Land Use Agreement (ILUA), Indigenous Management Agreement and associated easements and leases. Some complex ILUA issues arising from the registration of the Cape York United #1 native title claim, required intensive negotiation in order to reach agreement in time for the scheduled handover.
An Indigenous Management Agreement between the Waarnthuurr-iin Aboriginal Corporation and the Queensland Government will allow for more than half of the land to be dedicated as national park. The park will be known as Biniir National Park and will be jointly managed between the Waarnthuurr-iin Aboriginal Corporation and the Queensland Parks and Wildlife Service.
These dealings herald a new era for traditional owners to participate in park management and decision-making, land administration and avail themselves of new economic opportunities. The Department of Aboriginal and Torres Strait Islander Partnerships will continue to provide support during a transitional phase and have pledged significant ongoing land management and capacity building funding.