High Court upholds validity of ad hominin parole legislation directed at the Hoddle Street killer, Julian Knight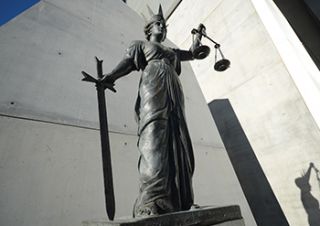 On 18 August 2017, the High Court handed down its judgment in the matter of Knight v State of Victoria [2017] HCA 29 (17 August 2017), affirming the broad legislative powers of State Parliaments to limit access to parole for serious violent offenders.
Julian Knight was responsible for one of Australia's worst mass shootings. The event known as the 'Hoddle Street massacre' occurred in Melbourne on 9 August 1987. In 1988, Mr Knight pleaded guilty to seven counts of murder and 46 counts of attempted murder. He was sentenced to imprisonment for life for each count of murder, and 10 years imprisonment for each count of attempted murder (each sentence to be served concurrently), with a fixed non-parole period of 27 years. His non-parole period was due to expire on 8 May 2014. However, on 2 April 2014 the Victorian Parliament amended the Corrections Act 1986 (Vic) by inserting s 74AA, headed "Conditions for making a parole order for Julian Knight". The effect of s 74AA is to prevent the Adult Parole Board from ordering Mr Knight be released on parole unless satisfied that, amongst other things, he is in imminent danger of dying or is seriously incapacitated, and as a result he no longer has the physical ability to do harm to any person. Mr Knight is not presently in imminent danger of dying or seriously incapacitated.
But for its ad hominem nature, s 74AA is effectively identical to s 154A of the Crimes (Administration of Sentences) Act 1999 (NSW), which the High Court upheld as valid in the earlier decision of Crump v New South Wales (2012) 247 CLR 1. The impugned legislation in Crump applied to a class of prisoners serving life sentences and who were deemed serious offenders subject to non-release recommendations. The impugned legislation in Knight names Julian Knight and no other as the prisoner to which the section applies.
Mr Knight challenged the validity of s 74AA in the High Court, seeking a declaration that it is invalid on the ground that it is contrary to Ch III of the Constitution. The Attorney-General of Queensland intervened in support of Victoria, as did the Attorneys-General of the Commonwealth, New South Wales, South Australia and Western Australia. The Solicitor-General, Peter Dunning QC and Senior Deputy Crown Solicitor, Tony Keyes appeared on behalf of the Attorney-General, instructed by Wendy Ussher of the Constitutional Law team.
Mr Knight advanced two arguments, each seeking to invoke the Kable principle (Kable v Director of Public Prosecutions (NSW) (1996) 189 CLR 51). That is, a State law which substantially impairs the institutional integrity of a State court so as to be incompatible with its role as a repository of federal jurisdiction under Ch III of the Constitution, is invalid.
The first argument advanced by Mr Knight was that s 74AA interfered with the sentence imposed by the Supreme Court. His second argument was that the section enlisted judicial officers who are members of the Adult Parole Board in a function that is repugnant to or incompatible with the exercise of federal jurisdiction by the courts of which those judicial officers were members. Mr Knight sought to distinguish the Crump provision on the basis that s 74AA expressly targets him alone. In the alternative, if Crump could not be distinguished, Mr Knight argued that Crump should be reopened and overruled.
In a joint judgment, the Full Court of the High Court unanimously dismissed Mr Knight's challenge.
In relation to Mr Knight's first argument, the Court found that s 74AA does not interfere with the sentence imposed by the Supreme Court. The Court observed that there are circumstances in which the party-specific nature of legislation can be indicative of the tendency of that legislation to interfere with an exercise of judicial power, but this was not such a case. Further, whether or not Mr Knight would be released on parole at the expiration of the imposed non-parole period was a matter for the legislature.
As for Mr Knight's second argument, the Court held that as the Adult Parole Board was not in fact constituted to include a current judicial officer, nor was there any requirement for it to be constituted in such a way, it was unnecessary and inappropriate to determine this point. The Court went on to note that if the Board had been constituted in such a way, s 74AA would be construed in accordance with s 6 of the Interpretation of Legislation Act 1984 (Vic), that is, to have valid application in circumstances in which the Board did not include a judicial officer. The Court held that Crump cannot be distinguished and should not be reopened. The fact that s 74AA had a more specific operation than the Crump provision is a distinction without difference. The Crump provision targeted a close class of prisoners, namely 'serious offenders the subject of a non-release recommendation'. The legal and practical operation of the Crump provision in respect of each member of that class, including Mr Crump, was identical in substance to the legal and practical operation of s 74AA in respect of Mr Knight.
Author
Wendy Ussher