Police officer fails to establish that his employer caused him to sustain psychiatric injury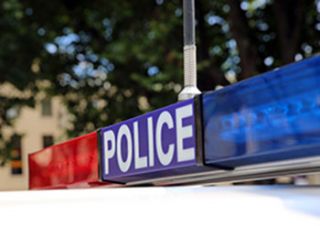 On 27 May 2016 the New South Wales Court of Appeal held that a police officer failed to establish that any breach of duty on the part of his employer caused him to suffer work-related psychiatric injuries.
In addition to providing guidance on the approach courts may take in similar damages claims, the decision of Carangelo v State of New South Wales [2016] NSWCA 126 includes an informative discussion regarding the principles of causation and, in particular, the usefulness and shortfalls of the 'but for' test in establishing causation in personal injuries matters more generally.
In this case, Mr Carangelo alleged that the New South Wales Commissioner of Police, for whose negligence the State was vicariously liable, breached the duty of care owed to Mr Carangelo by failing to take reasonable precautions against the risk of his suffering psychiatric injury on two primary occasions during Mr Carangelo's service.
Specifically, Mr Carangelo alleged that, had the Commissioner offered him pastoral care and support, and/or recommended him to a private psychiatrist, he would not have suffered the psychiatric injuries which formed the subject of his claim.
At first instance, although the New South Wales Supreme Court had found that there were breaches of the Commissioner's duty of care, it was ultimately held that Mr Carangelo had failed to establish that these breaches caused his injuries. Instead, the injuries sustained were caused by Mr Carangelo's experiences as a police officer. This conclusion was upheld by the Court of Appeal.
In dismissing Mr Carangelo's appeal, the Court of Appeal noted that establishing causation in tort is not simply a matter of proving that the act or omission increased a risk of injury. Instead, it must be proven that it is more likely than not that, had the act or omission not occurred, the injury would not have been sustained.
This principle becomes more complex in the context of claims wherein multiple acts or events lead to an injury or injuries of a plaintiff because it may be difficult to determine the extent to which one or more of the acts or events contributed to the injury.
As such, it was not enough for Mr Carangelo to prove that his injuries were caused by his ordinary work duties as a police officer. He was instead required, and failed, to prove that there was a direct causal link between the Commissioner's breach of duty in failing to offer pastoral support and/or a psychiatric referral, and the injuries he sustained.