The first Crown Solicitor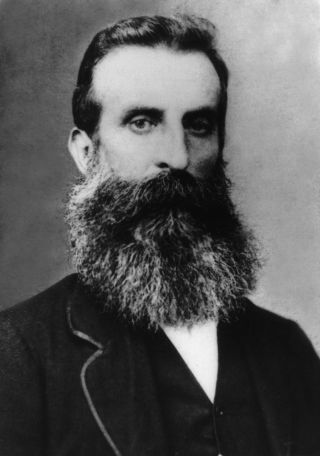 The first Crown Solicitor for Queensland was Robert Little who was born on 17 November 1822 in Dungiven, Londonderry, Ireland. Little studied throughout 1844-45 for admission as an attorney and solicitor in Ireland, before sailing for Sydney in 1846.
He was admitted into practice in New South Wales on 8 August 1846, and settled in Brisbane in December 1846 where he started a practice as a solicitor. On 1 April 1857, he was appointed Crown Solicitor for civil and criminal causes for the area then known as Moreton Bay.
The Imperial Letters Patent of 6 June 1859 were read in Brisbane on 10 December 1859 by Governor Bowen, and took immediate effect to bring the Colony of Queensland into existence. Ratcliffe Pring was appointed Attorney-General of the Colony on the same day.
Robert Little was appointed Crown Solicitor for criminal and civil business for the new Colony on 23 December 1859. Both appointments were published in the first edition of the Queensland Government Gazette.
Although he was appointed Crown Solicitor, Little retained his right of private practice and by 1861, he had gone into partnership with Eyles Irwin Caulfield Browne under the firm name Little and Browne. As Crown Solicitor, Little was paid a salary of £500 per year.
In 1880, Little told a select committee of the Legislative Assembly that, at that time, his office and the office of the Attorney-General worked together and that they had a chief clerk, known as the Secretary to the Crown Law offices, three clerks and two other staff between them.
Little was also active in the formation of the Queensland Law Society. He chaired a meeting on 7 August 1873 which resolved to form the Society. At the first meeting of the Society on 8 September 1873, he was elected President, a post which he held until 1880.
In 1889, Little sailed for South Asia hoping to relieve his asthma, but died on 17 January 1890 in Ceylon.
The current Crown Solicitor is Greg Cooper.