The first Solicitor-General
The first Solicitor-General for Queensland was Thomas Byrnes. He was born in Brisbane to Irish immigrants on 11 November 1860.
As an exceptional student growing up in Brisbane, Byrnes completed his secondary schooling at Brisbane Grammar School between 1874 and 1878 after receiving a government scholarship to study there. He won a number of school prizes, including a scholarship tenable at any University in the British Empire. He chose the University of Melbourne and, in 1884, he graduated in Arts and Law, with honours in both. Later that year, Byrnes was admitted as a barrister in Victoria but soon after returned to Queensland where he practised as a solicitor.
By 1890, he had built up a large and successful legal practice in Brisbane. Sir Samuel Griffith, Premier of Queensland at that time, appointed Byrnes who was a member of the Legislative Assembly to the newly-created position of Solicitor-General so that Griffith would be freed of the routine legal work of the government and have more time available for drawing up proposals for a Federal Constitution.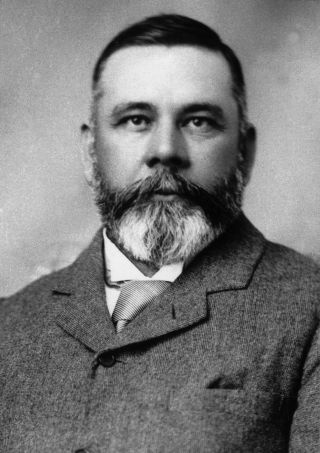 Byrnes continued his private practice and was praised for his successful conduct of a number of matters, including a dispute between the State and Robb, a contractor engaged to build the railway line between Cairns and Herberton on the Atherton Tableland.
Byrnes was appointed Attorney-General of Queensland on 13 March 1893 and then Premier of Queensland on 13 April 1898. He died on 27 September 1898, aged only 37, of pneumonia after contracting measles.
There was no Solicitor-General for Queensland until 11 April 1922 when William Webb, later Sir William Webb, was appointed to the position. Appointments of Solicitors-General from then until Mr Kenneth Mackenzie QC was appointed to the Supreme Court in 1989 were in the Public Service, and the Solicitor-General was the head of the Crown Law Office.
In 1990, Geoffrey Davies QC became the first Solicitor-General appointed under the Solicitor-General Act 1985. At the same time, the Office of the Solicitor-General was established.